Rewiring your Mindset with Brian Keane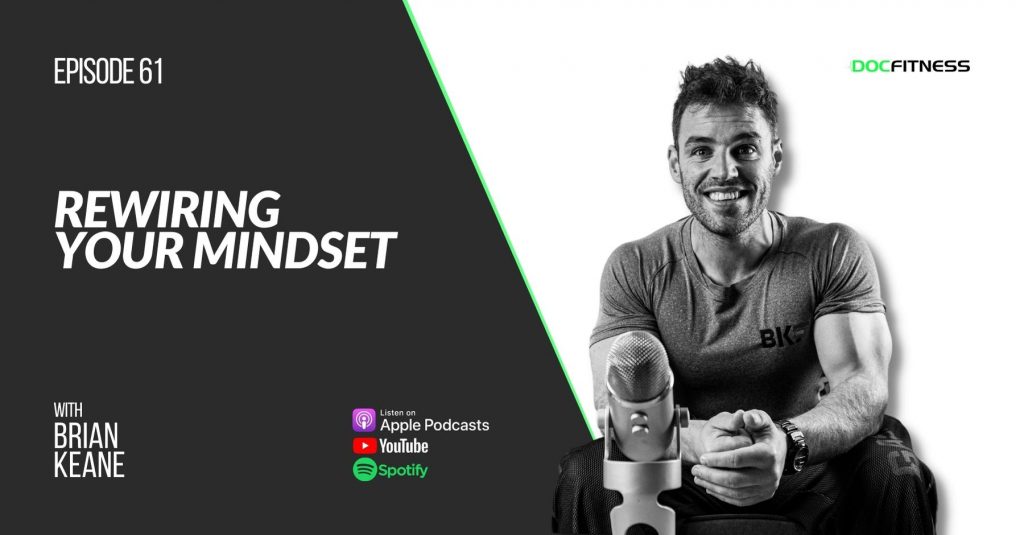 Episode 61 sees nutritionist, author and online coach Brian from Brian Keane Fitness join us on the show to discuss the topic of rewiring your mindset when it comes to your health, wellness and fitness.
We dive into;
Using fear as feedback so you can move forward
When it's time to ask for help
Brian's definition of Mental Toughness
Are you willing to pay the cost for your goals
Managing your mindset for the long-term
Rewiring your relationship with failure
Guest Bio
Brian Keane, known as Brian Keane Fitness online is a Reps qualified Level 3 Personal Trainer, certified Strength and Conditioning Coach and Sports Nutritionist.
Over the past seven years, he has gone from working full time as primary school teacher to one of Ireland's leading thought leaders on all things health, fitness and nutrition.
He has had mainstream features everywhere from the UK and Irish Daily Mail, Star and Mirror to Men's and Women's Health Magazine.
On top of his ever growing social media platforms which have a combined total of well over a quarter of a million followers, he also hosts one of Ireland and the UK's top health podcast which is regularly featured #1 on the iTunes Health Charts.
Brian's online fitness programs have over a thousand graduates every single year. In his programs, he helps people reach their weight loss, fitness or body composition goal by giving them sustainable fitness programs alongside changing their entire mindset when it comes to food. Brian isn't a calories in, calories out nutritional coach, nor is he a low carb, vegan or paleo advocate. His philosophy is all about finding a nutritional plan that works for you as an individual and showing that your mindset around nutrition is more important than the actual diet plan you are on.
In the summer of 2017, Brian published his first book The Fitness Mindset which spent 16 weeks on the Amazon best seller list. In December 2019, he published his second best selling book Rewire Your Mindset
Over the past seven years, Brian has become one of the most recognised faces in the Irish health and fitness industry. He has spoken at major wellness events such as Wellfest and was a Keynote speaker at Google HQ in Dublin for their 2018 wellness event.
Episode Links
BKF Socials:
BKF Books:
Links Mentioned:
Join my Weekly Emails
If you want to keep in the loop with my latest content to help move your forward with your health, fitness & body composition goals, sign up for my emails by clicking here.