Food Guilt, Setting Expectations & Self Doubt with Didi Ferrari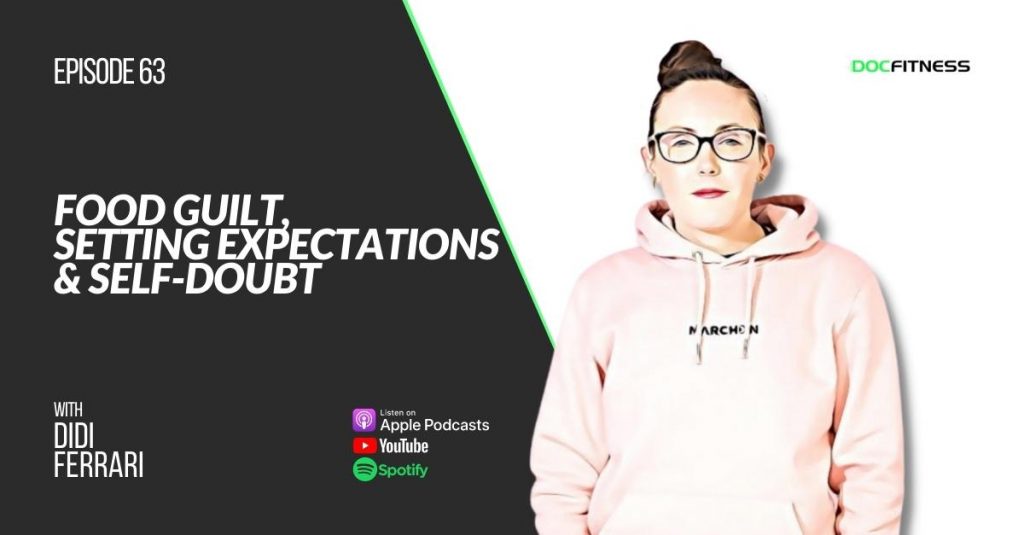 Episode 63 sees nutritionist, online coach & head of Nutrition at Marchon Gym Didi Ferrari join us on the podcast to dive into food guilt, setting expectations and self-doubt.
We cover;
Didi's philosophy around food
Approaching Christmas without food guilt
Training during holiday period's
Rest day guilt
Why you don't need to wait until the new year to start looking after your health and fitness
Managing self-doubt & overwhelm
Setting expectations for yourself
Guest Bio
Didi is the Head of Nutrition at Marchon which is an online and semi-private based training facility in Harpenden UK which work with everyday clients and athletes to get them to their body composition and performance goals.
Marchon specialises in habit and behaviour change aiming to offer a bespoke service to mould nutrition around the individuals lifestyle. They also run 6 week group coaching courses for fat loss and muscle growth.
Most importantly, Didi is passionate about all things pick n mix and fitness related!
Episode Links
Socials:
Join my 4 Nugget Friday Emails
If you want to keep in the loop with my latest content to help move your forward with your health, fitness & body composition goals, sign up for my emails by clicking here.