Female Fat Loss Mistakes, Cravings & the Menstrual Cycle with Shane Walsh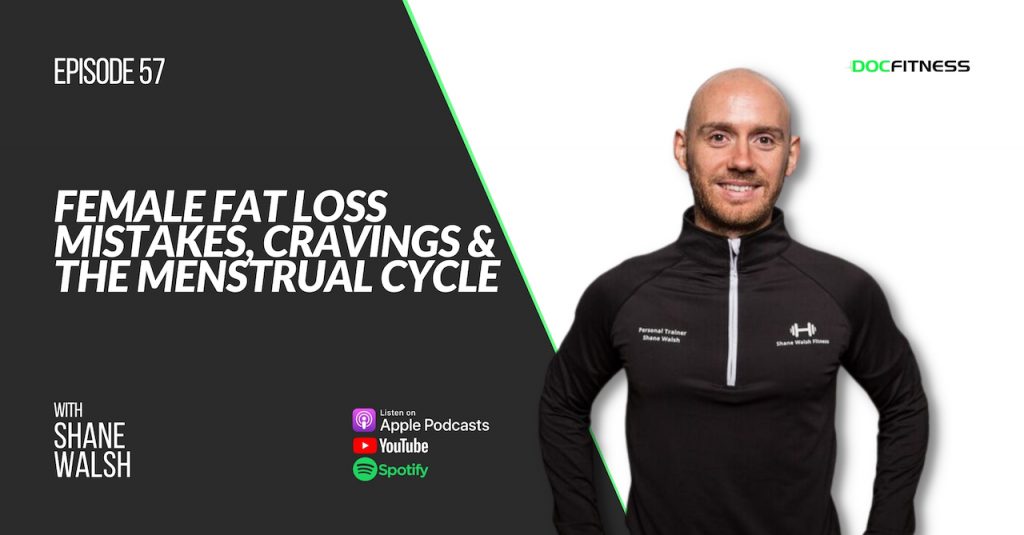 Episode 57 sees founder and head coach at Shane Walsh Fitness, Shane Walsh join us on the podcast to discuss female fat loss.
We dive into;
The mistakes females make when it comes to losing fat
The downsides of weigh-ins
How to enjoy your training & nutrition
Cravings & the menstrual cycle
Strategies for picking less in the evenings
Guest Bio
Shane Walsh is the founder of Shane Walsh Fitness. Shane's route into fitness was not a normal one. After getting ill in 2017, Shane decided to try to get into some sort of training and once he started he was hooked.
After seeing that he could get into shape himself he thought, "well so can anyone". In doing so developed a huge passion to help others do the same.
Shane is a Fully Qualified Nutritionist who specialises in working with Females and educating them on how to fuel their body and move away from 1,200 calorie diets once and for all.
Episode Links
Socials:
Resources: