Maximising your Game Day Nutrition with Conor O'Neill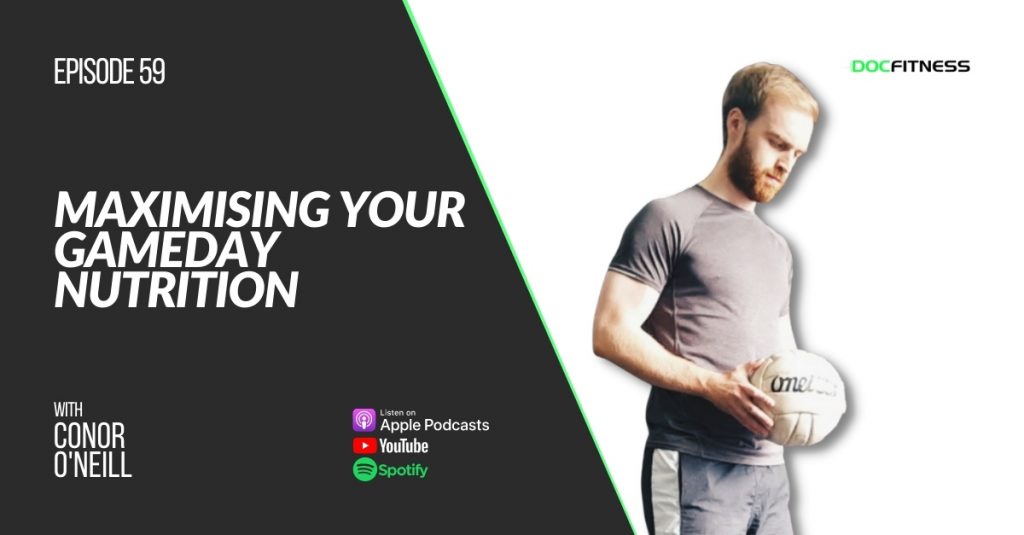 Episode 59 sees online coach and nutritionist Conor O'Neill join us on the podcast to discuss the topic of maximising your game day nutrition.
We dive into;
Conor's philosophy around training and nutrition
Is there such a thing as good versus bad foods?
What are the big rocks around game week
How to approach your dame day nutrition
How to carb load without using MyFitnessPal or meal plans
Where supplements fit in before, during and after a game
Guest Bio
Conor is the founder of Know Yourself Performance, an online training and nutritional coaching service to help everyday athletes to optimise their body composition and performance. Conor works with a wide range of elements, including nutrition, training, psychology, and life skills to help his client's perform at their best.
Find out more about Conor and Know Yourself Performance here: https://knowyourselfperformance.com/
Episode Links
Socials:
Related Episodes: